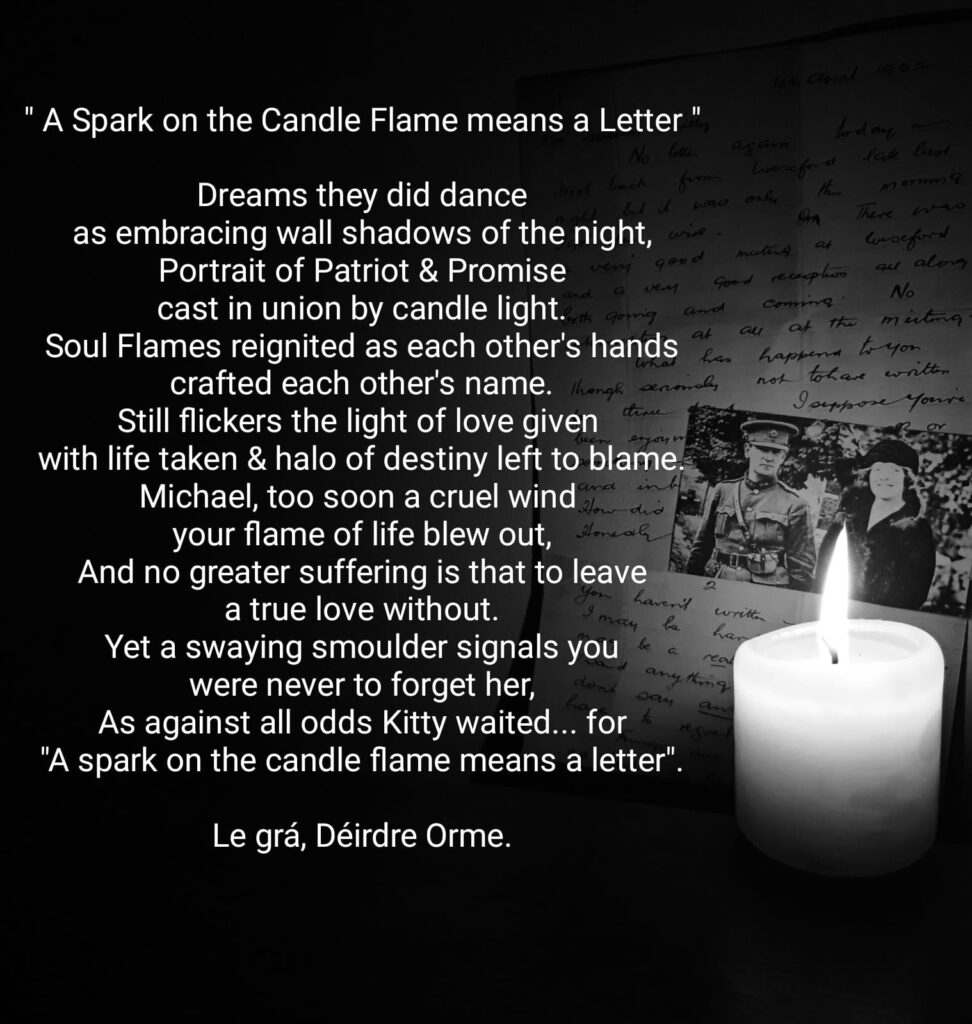 Do you know about Granard's greatest love story – that of local lady Kitty Kiernan & her fiancée Michael Collins, General of the Free State Army.

Many letters were exchanged between Michael & Kitty documenting not only their love story but also the social & political happenings of the time.

At Knights and Conquests heritage center in Granard they have dedicated an exhibition room to this great story.